The second-longest hole at Island View, this hole represents your first hole with water. Golfers can pull out their drivers for this hole, as the water won't be in play until shot #2. Don't drift too far to the right, however, as a road runs along the length of the hole.
The best spot to place a tee shot is on the left side of the fairway, as it sets up an easier approach shot and should take the water out of play.
Depending on pin placement, players whose second shot drifted right will have to hit over water and onto the green. Players who stayed left will want to keep an eye on the two green-side bunkers to the left.
Men's Handicap: 1 | Ladies Handicap: 1
519 Yards
506 Yards
487 Yards
487 Yards
427 Yards
427 Yards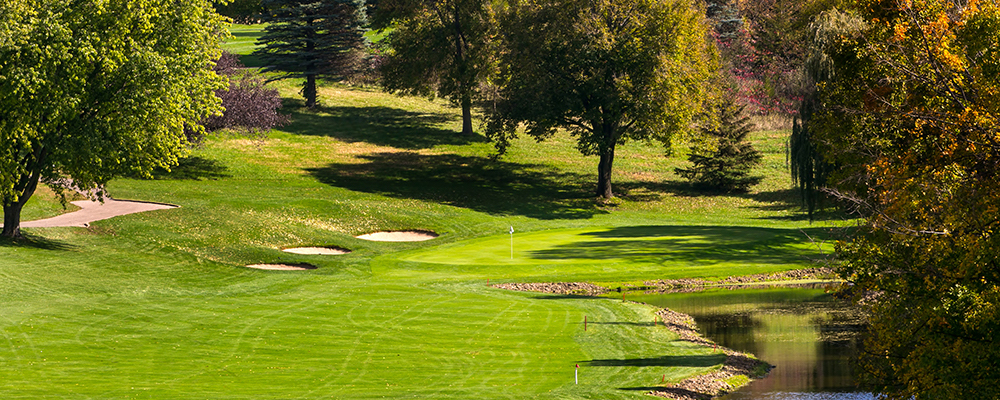 Hole Descriptions & Flyover Videos