This short par 4 can be as difficult as it is beautiful. It's scenic, tree-lined fairway starts dramatically uphill . . . then gently fades downhill toward the green.
Players confident in hitting a straight shot can give it their all and try to land over the hill and let their tee shot roll down toward the hill. Players nervous about ending up in the trees to the right, or out-of-bounds in the woods to the left may want to lay a shot onto the crest of the hill, and approach the green from there.
The green is protected by bunkers on all "four corners" of the green. Players must be VERY cautious about not drifting too far to the right, as the elevation falls dramatically down toward the 17th teebox. Players falling down there will have a very difficult time getting back up to the green.
Men's Handicap: 12  |  Ladies Handicap: 6
337 Yards
 327 Yards
 327 Yards
 313 Yards
 313 Yards
 298 Yards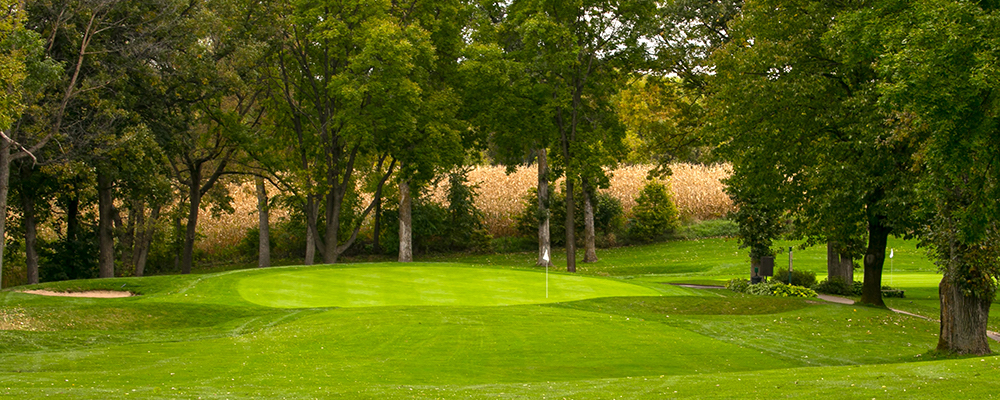 Hole Descriptions & Flyover Videos